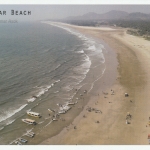 Lots sent:
8
Lots received:
2
Lots in progress:
0
Stars received:
4.13
Country:
India
Languages:
Telugu,Tamil,English
Member since:
26 October 2018
Last activity:
04 July 2019
Hi....Hello.....i am really happy to be the part of paper money......

Please pack the envelope firmly and carefully.....

i am waiting to receive a Paper money.........

I am also collecting coins and stamps.......

Own country note....

Note:1 (People from Russia please send me 100 Rubles of football world cup polymer)
2 (People from Indonesia please send me 20000 Rupiah with Lord Ganesha alongside a picture of Ki Hajar Dewantara in the front)....This one note is enough don't want send other four note


Thank you in ADVANCE......Stay blessed....