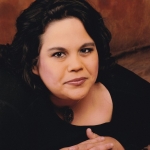 Lots sent:
4
Lots received:
6
Lots in progress:
0
Stars received:
5.00
Country:
United States of America
Languages:
English, some Portuguese, some Spanish, a bit of Hungarian, a bit of Dutch
Member since:
25 June 2017
Last activity:
13 March 2018
I am very new to collecting currency.

I have just a few notes, from Brazil and also of a Romanian poet.

Everything that's not U.S. currency is welcome.

If you have many choices, I'd love anything to do with poets/writers, women leaders, dogs (though I'm not sure anyone actually puts dogs on currency), Brazil, Portugal, Mozambique, Angola, Cape Verde, Haiti, etc.

But all nice currency from outside the U.S. will be appreciated.

I'm also really into stamps (used, mint, souvenir sheets, etc.), first day covers, dog-related items (except dogs being used for hunting), postcards, Sanrio/Hello Kitty, and coins from outside the U.S.

Thanks!