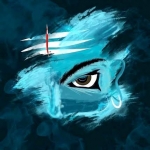 Lots sent:
3
Lots received:
2
Lots in progress:
0
Stars received:
5.00
Country:
India
Languages:
Gujarati, Hindi, English
Member since:
10 June 2021
Last activity:
20 July 2022
Hi, This is Tanmay, from India.

I collect Banknotes, coins, Used or Mint stamps, Stamps Miniature Sheets, etc.
I prefer UNC or used notes but not torn or damaged.
My target is to collect Banknotes and Stamp Miniature Sheets at least one per country.
I have 304+ Banknotes from 75 countries, 66+ Stamps Miniature Sheets from 5 countries, and 457+ coins from 54 countries. I also collect First Day Covers and Postal covers. I have 30+ covers of India and 1 of Ukraine.

Being a stamp collector, I would like to have beautiful stamps on the envelope.

Happy Collecting.